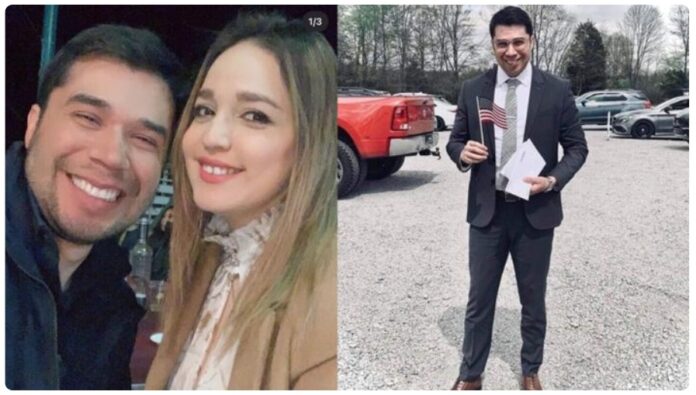 A woman wants answers after her brother has been missing since Christmas and investigators found his fiancee's body and her two family members in Mexico.
José Gutiérrez, 36, of Butler County went to Mexico to spend time with his fiancee.
Our news partners at WCPO previously reported that Gutiérrez, his fiancee, and two of her family members went out to a bar on Christmas Day and were never heard from again.
José's sister Grissi Gutiérrez said that was the last time she heard from her brother, he texted "Merry Christmas," to their group chat.
Days went by with no contact.
Grissi and her family reached out to police in Mexico, officials at the Houston consulate to Mexico, and the FBI.
She said authorities in Mexico have stopped corresponding with the family.
One day, Grissi said she started receiving messages from someone claiming to be a cousin of José's fiancee.
She had not been close with their family and assumed it was spam.
"I didn't believe it at first because I thought it could be a fraud, they probably just want money," Grissi said.
The messages were persistent so she decided to respond.
The cousin said she heard from family that the four went to a restaurant in the north-central state of Zacatecas on Christmas Day, and they left the restaurant after a couple of hours. Later that night a location was sent from the phone of one of the four to their parents.
The U.S. Department of State has issued a travel advisory for the Mexican state of Zacatecas, urging people not to travel in the state "due to crime and kidnapping."
However, when the family drove to that address, they were stopped by police and told the area they were in was too dangerous. The family was told to return the next day but was not given specific reasons as to why the area was dangerous.
Later Mexican news outlet TV Azteca reported that the car the four were driving in was found with a flat tire, bullet holes, and deployed airbags.
Grissi shared what first went through her head.
"At first I believed it was a kidnapping because it does happen a lot. I said 'anytime now they are going to call us for a ransom'…we were prepared for that,' she said.
As time went on she said something seemed odd.
"Something's not right, you know they just don't pick you up for any reason something has to be behind it," she said.
"My brother is a good guy," she added.
After a search, authorities found the bodies of three women and one male. They identified the three women as José's fiancee and two of her family members. The male was not identified.
Grissi said her family wants an autopsy and DNA tests done on the male body to confirm whether or not it's her brother.
In the meantime, they are still struggling to process what happened.
"It hasn't hit us. We don't want to process that yet, we don't want to say he's gone because we don't know," she said.
The case remains under investigation.
José's received his master's degree in architecture from Miami University and has been working at Champlin Architecture in downtown Cincinnati.
Source: TV Azteca