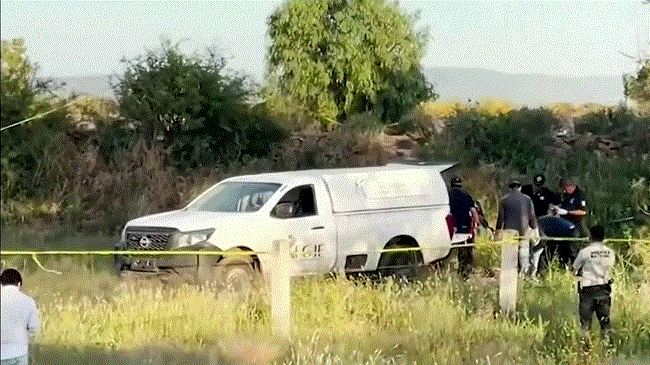 Mexican officials say that four bodies were found buried near the bullet-riddled car of a missing Ohio who had been visiting his fiancee in the country.
Jose Gutierrez, a 36-year-old project coordinator, has been missing since a Christmas Day restaurant dinner along with fiancée Daniela Pichardo, her sister, and her cousin.
The attorney general for the Mexican state of Zacatecas says that members of Mexico's National Guard found four bodies buried near the vehicle. Testing is being carried out to identify the victims.
Mr. Gutierrez had traveled to Mexico to see Ms. Pichardo ahead of their 2023 wedding. When Ms. Pichardo did not arrive back from the restaurant her family messaged her and received an address back.
When the family went to the address they were stopped by police who told them the red they were in was too dangerous.
The US State Department currently has a "Do Not Travel" advisory placed on Zacatecas for American tourists "due to crime and kidnapping."
"Violent crime, extortion, and gang activity are widespread in Zacatecas state," the statement says.
Mr. Gutierrez proposed to his fiancee on Valentine's Day last year and the pair had been planning to tie the knot in September.
He received his master's degree in architecture from Miami University and worked at Champlin Architecture in Cincinnati, Ohio.
Source.- https://travel.state.gov/