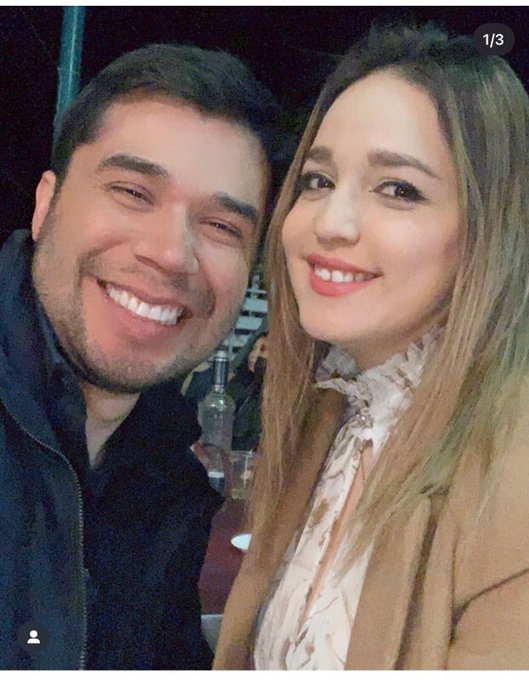 José Gutierrez's family last heard from him on Christmas Day
HAMILTON, Ohio — A Hamilton architect hasn't been seen or heard from in nearly two weeks since his family said he went missing while on vacation in Mexico.
José Gutierrez, 36, flew to Mexico from CVG on Dec. 22 to visit his fiancée.
It was a trip he took frequently. The couple was planning to get married this September.
Gutierrez, his fiancée Daniela Pichardo, her sister Viviana Pichardo and cousin Paola Vargas, went out to a bar in the north-central state of Zacatecas on Christmas Day. They left to go back to his fiancée's home but never arrived, his family said.
None of the four have been heard from since.
"My mind is racing, just finding myself now crying every now and again," said Luís, one of José's younger brothers.
Though they've wanted to, Gutierrez's family hasn't been able to travel to Mexico to search for him.
Recent Stories from wcpo.com
Zacatecas is currently one of several Mexican states with a "Do Not Travel" advisory for American tourists "due to crime and kidnapping."
"Violent crime, extortion and gang activity are widespread in Zacatecas state," reads the U.S. Department of State's website. "U.S. citizens and LPRs [lawful permanent residents] have been victims of kidnapping."
"We are here United States citizens on this side and our brother is in a whole different country where we have no [idea of] where he's at so it makes it very difficult," Luís said. "It falls on us to try and do whatever we can to help him come back."
Gutierrez's family held a prayer service at St. Julie Billiart Catholic Church in Hamilton Friday night.
Though the mass was spoken in Spanish, friends and loved ones of various cultures and backgrounds turned out by the dozens.
"The word of God is universal and many people can join our cause and help us fight for our brother," Luís said.
Gutierrez's family hopes the power of prayer will help bring him, his fiancée and her relatives home safely.
It's a hope echoed not only by the Hamilton community, but also by Gutierrez's work family who said it hasn't been the same without him there.
"He's a great guy," Mellisa Lutz said. "I mean, every time I see him in the office he's got a smile on his face and is always willing to jump in and help people."
Lutz oversees communication and marketing at Champlin Architecture in Downtown Cincinnati.
Gutierrez joined the firm as a project coordinator three years ago after earning a Master of Architecture from Miami University.
Lutz said Gutierrez is an important figure on several projects currently, and much of that work has been put on pause since his disappearance.
"Everyone was happy to have him on their teams," she said. "We're hoping he comes back soon because we've got work to do and love working with him."
The FBI and Mexican authorities are working Gutierrez's case, but his family tells us they haven't heard any updates on those investigations.
The architect is the oldest of seven siblings. With him missing, the family said they have been incomplete.
"We are a numerous family and without him, it's really hard," he said.
As more days pass, José's family will continue to lean on each other and their community, joining in prayer and never giving up hope.
"I know he'd be doing the same thing we're doing. He'd be moving up and down, right to left, everywhere he is," Gutierrez's younger brother Miguel said. "He's a very determined person. He doesn't give up."
Source: WCPO