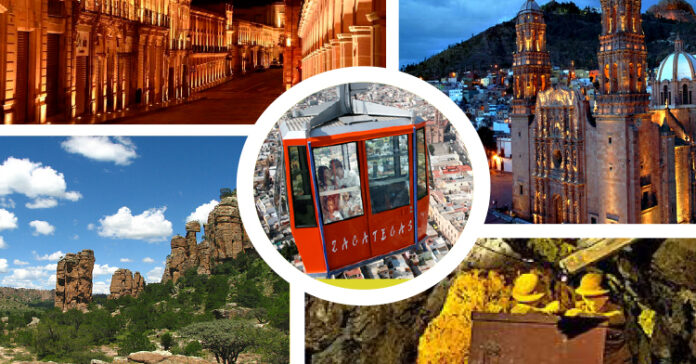 Zacatecas is located in North-Central Mexico. It is bordered by the states of Durango to the northwest, Coahuila to the north, Nayarit to the west, San Luis Potosí and Nuevo León to the east, and Jalisco, Guanajuato, and Aguascalientes to the south.
The state is best known for its rich deposits of silver and other minerals, its colonial architecture, and its importance during the Mexican Revolution. Its main economic activities are mining, agriculture, and tourism.
A hot spot for silver mining, this city boasts a rich heritage that visitors can experience through local food and cultural sites like Mina El Edén (a 16th-century mine with a rock and minerals museum) and the Museo Pedro Coronel (an art museum).
For an extra special treat, take a cable car to the top of Cerro de la Bufa, where you'll be rewarded with sweeping views of the city below.
Source: Youtube