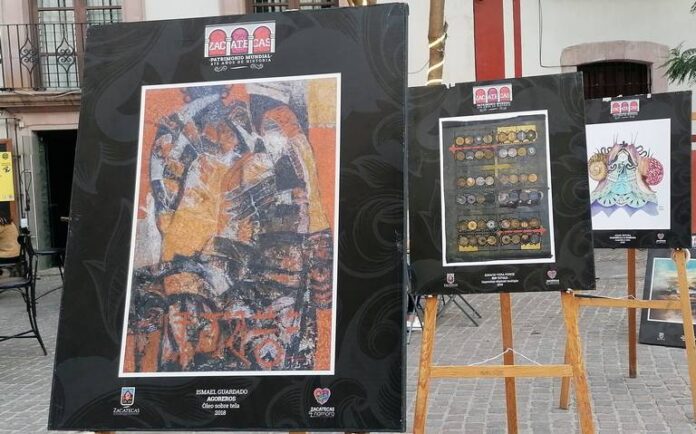 11 commemorative posters of Zacatecan plastic artists that were presented within the commemoration of the 475 years of history of the city of Zacatecas Cultural Heritage, were also exhibited in the Plazuela Miguel Auza of the Historic Center.
These are works made by an equal number of creators from the region, who share through their strokes, various artistic languages ​​in pieces under the techniques of acrylic on canvas, multiple object printing, watercolor and ink, encaustic and oil.
Among the authors' gala are Imuris Ramos, Gabriela Suárez del Real, Ismael Guardado, Georgina Gómez, Arturo Ramos, Susana Salinas, Ignacio Vera Ponce, Anael Tritura, Alfonso López Monreal, Enrique Barajas Pro and Juan Manuel de la Rosa.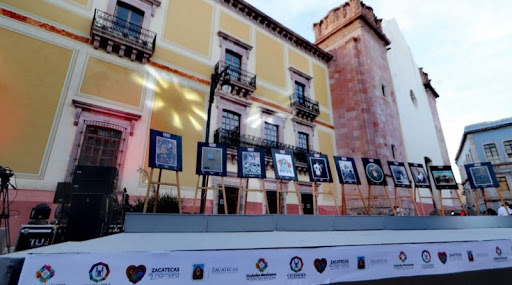 The sample exhibits the talent of creatives who have stood out for their contribution to the arts and their constant work as protagonists of cultural life in the capital.
The route, which is visible to those at home and tourists, encourages reflection and dialogue with the works, where the different expressions, movements, colors and textures that the painters propose can be appreciated from an open space free, which shows that Zacatecas is a hotbed of artists.
Source: OEM