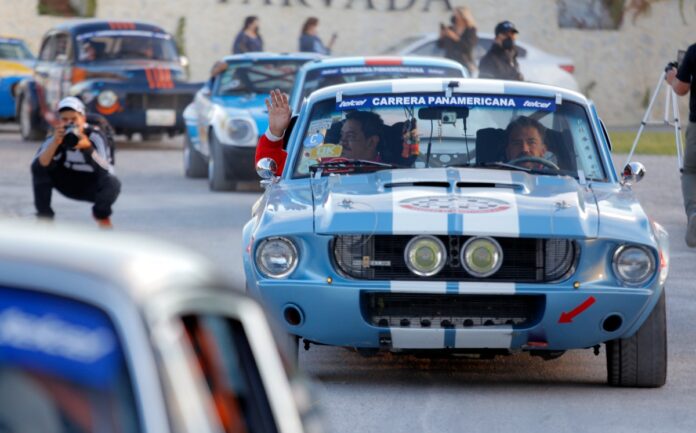 The 2023 Pan-American Race is scheduled to take place from October 13 to 19, touring 8 states of the country. Unfortunately, for the third time in a row, the entity from Zacatecas is not included in the itinerary. The head of the Ministry of Tourism, Le Roy Barragán Ocampo, acknowledged that one of the reasons was the security issue facing Zacatecas.
This rally is one of the most important events in the sports car field. It is made up of dozens of competitors from different countries such as Canada, France, the United States, Germany, Belgium, Sweden, the United Kingdom, Brazil and, of course, Mexico, as well as the attraction of tourists and millions of fans, who generate a significant economic benefit through its step.
Although Barragan Ocampo declared that since last year there had been a rapprochement with the organizing committee, he explained that an economic agreement was not reached, regarding costs, a fact that prevented his passage through the city. However, as is well known, currently two municipalities of the entity, Fresnillo and the Capital, occupy the first two places respectively, regarding the issue of perception of insecurity, according to the National Survey of Urban Public Safety (ENSU), together with to some criminal acts that have been national news. It is also added that countries like the United States, Canada and Germany have recommended not visiting Zacatecas.
In this year's edition, the route of the Pan-American Race will start in Veracruz, will pass through Oaxaca, Mexico City, Querétaro, Guanajuato, Aguascalientes, San Luis Potosí and its goal will be in Monterrey, Nuevo León. For his part, Le Roy Barragán said that they will continue with the talks to find that Zacatecas is part of the route in 2023.
  Source: Meganoticias