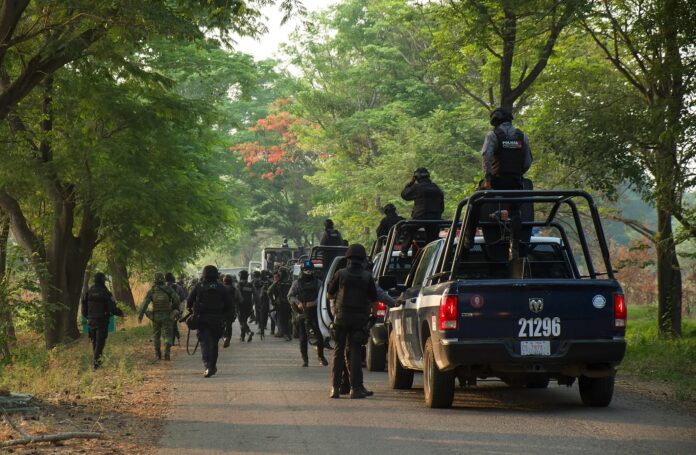 The United Kingdom updated its Travel Alert for Mexico and issued warnings to visit 10 states.
The Foreign, Commonwealth and Development Office advises against visiting Chihuahua, Sinaloa, Zacatecas, Tamaulipas, Colima, Guerrero and Michoacán.
It refers that such states should be avoided, but that in case of an essential trip, it recommends the main cities such as Ciudad Juárez, Creel, Los Mochis, Mazatlán, Nuevo Laredo, Manzanillo, Acapulco, Zihuatanejo, Taxco, Morelia and Pátzcuaro.
On the other hand, it also warns against visiting Baja California, with the exception of Tijuana and Tecate; Guanajuato; and Jalisco, with the exception of the northern municipalities.
The UK Government points out that in Mexico "the security situation may pose a risk to foreigners".
In this way, it asks its citizens to be aware of street crimes and serious violent crimes such as robberies, assaults and vehicle hijacking.
It also warns about violence linked to drug trafficking, for which it asks "not to get involved with drugs of any kind."
Drug-related crime and violence are prevalent and on the rise. You need to be especially careful to avoid getting caught up in violence between criminal groups."
The British government recognizes that Mexico is making an effort to protect its main tourist destinations, but points out that since 2021, there have been criminal confrontations in and around Cancun, for which it calls for extreme precautions.
It also observes that protests regularly affect Mexico City and other parts of the country, which is why it urges people to avoid demonstrations.
Finally, it points out that the hurricane season has already begun, and the effects of tropical storms and large-scale cyclones must be taken into account, which could cause flooding, landslides and interruption of local services.
Source: Lopez Doriga