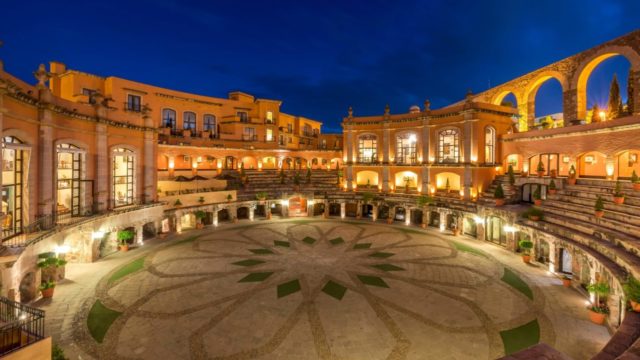 The impressive colonial architecture of this destination could be the perfect setting for a dream wedding.
As night falls, the beautiful illuminated alleys, surrounded by spectacular colonial architecture , are the perfect setting for love to emerge and wedding bells to ring . This wonderful urban environment has caused Zacatecas to seek to position itself, in this new era for tourism, as the ideal destination for micro-weddings .
The social distancing measures, which will continue for several more months, are causing a transformation in romance tourism , where more intimate events and with many fewer guests now prevail .
On the other hand, this trend also carries some advantages such as the possibility that the bride and groom and their guests have the opportunity to enjoy the lonely places where micro-weddings are held for a longer time.
Zacatecas is one of the destinations in the country that seeks to promote this new travel trend . For this, they have various venues, such as luxurious hotels, charming churches and impressive farms , each one designed with an architecture that seems to come out of a magical realism novel.
The squares and alleys of the historic center of the Zacatecas capital are the perfect invitations to fall in love; Above all, when the night begins to overcome the day and an ideal environment is created for the bride and groom, who are willing to do anything to strengthen the relationship with an engagement ring and a budding micro-wedding.
The Temple of Our Lady of Fatima, a monumental neo-Gothic church built with pink and orange quarry, can be the ideal space to celebrate a dream wedding in Zacatecas.
Meanwhile, for the intimate party, the destination offers various spaces. The Capo Real vineyard stood out as the Best Wedding Venue in the country during the 2018 Tianguis Turístico.
Luxurious hotels and majestic haciendas complement the offer of Zacatecas to position itself at this time as a destination to take into account if you are planning your next wedding. Since last August the state obtained the 'Safe Travel Seal' granted by the World Tourism Council.
Source: forbes.com.mx