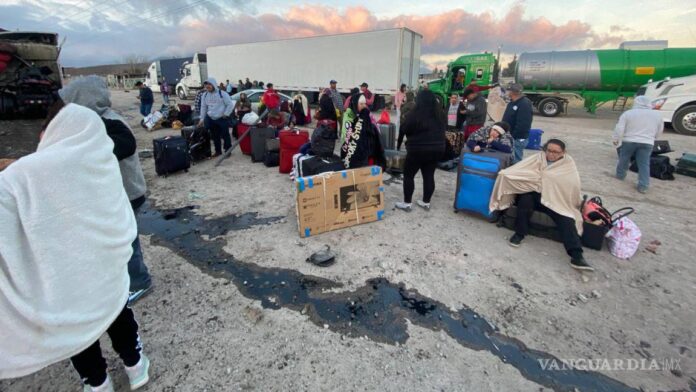 On Thursday, February 9th, a collision between a private tourist bus and a trailer on the highway to Zacatecas, south of Saltillo, left one person dead and 25 injured.
#ÚLTIMAHORA | Reportan accidente de autobús y un trailer en la carretera Zacatecas. Una persona sin vida.

Información en desarrollo pic.twitter.com/DbztXIFxBq

— Vanguardia (@vanguardiamx) February 9, 2023
In the collision, the driver of the bus, from the Zavala Plus line, which was carrying 40 passengers and was destined for Aguascalientes, lost his life.
He came from the city of Irving, Texas.
Of the 25 injured, only one 69-year-old woman asked to be taken to the General Hospital, the rest did not want to be transferred to any hospital.
According to paramedics and authorities who are already at the scene rescuing the passengers, it would have been a doze on the driver's part that caused the clash.
Source: Vanguardia
---
---